Backward Thinking and Divisiveness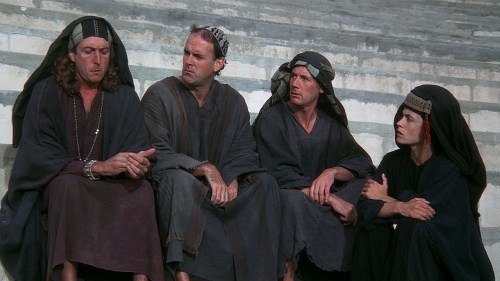 "But apart from the sanitation, the medicine, education, wine, public order, irrigation, roads, the fresh-water system, and public health, what have the Romans ever done for us?"
(Reg, leader of the People's Front of Judea, from the film "Life of Brian")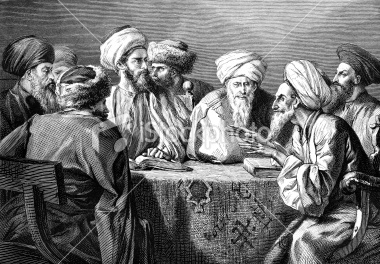 Six hundred years before Jesus Jewish priests badgered their fellows into a fanatical reverence for scripture. As a consequence, most Jews looked backward by trying to rigidly conform to the last jot and tittle of the Torah, instead of being open-minded and flexible. They were obsessed with ingratiating themselves with their imaginary God, which usually excluded them from having cordial relations with gentiles.
Most people from conquered nations came to realize that while they may have had no great love of Rome, it was in their interests to be part of the Empire, because it usually bought them peace, law, order, and trade. The Palestinian Jews were different. They refused to learn from foreigners because their imaginary God had already told them how to live. They failed to adapt to what was then a more modern world, and they suffered recurrent military defeats at the hands of gentiles as a result.
Their obsessive reliance on scripture meant they were subject to primitive law and ethics. They frequently fought and argued amongst themselves, partly because God's rules were so open to interpretation. Their religious leaders, not democratically elected, who claimed to know how to interpret scripture, assumed they had an elevated status, and taxed the people's incomes.
At the beginning of the Christian era, an eclectic mix of Jews and gentiles wrote more stories about God with the explicit, but not admitted, aim of asserting authority over everyone in the empire. Some of these writings eventually became the New Testament. They instilled similar convictions in their converts, such as an injunction to obey "God," ie priests, a reluctance to embrace new ideas, and an intolerance of all non-believers.
Ever since the dawn of Christianity, Christians have been squabbling with each other and outsiders, just as the ancient Jews always did, and the baloney in the Bible is largely to blame.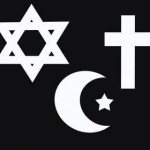 Islamists too took a leaf out of the Jewish practice, to write their own version of scripture, the Koran, about 600 years after the Christians. It is still being used to control people, and has caused just as many social problems.
The human family is still suffering from belief in holy books, because Jews, Christians and Muslims are still fighting their fellows and each other.
                                                                An Immoral Book
"The truth, however unwelcome, is not injurious; it is error which raises false hopes, which destroys, degrades and pollutes, and which, sooner or later, must be abandoned." 
(Mangasar Magurditch Mangasarian, http://www.atheists.org/Mangasar_Magurditch_Mangasarian_)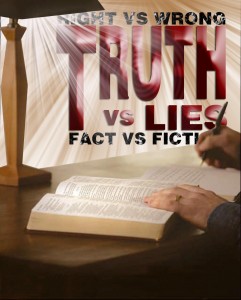 Churches propagate the idea that the Bible preaches sound morality, yet that is a false and, in fact, dangerous assumption.
Morality is based on values, and the best values are always determined by considering the truth. "Truth" is the accurate depiction of reality; it is the correct depiction of what has happened in the past and is happening in the present. Truth is never the depiction of something that is not or never was real.
A lie is an untruth expressed as truth. I will be frank; the biblical authors knew they were lying. As the Bible is based on deliberate lies, it has false values and is therefore immoral. There should be no religion higher than truth.
The occasional valuable ethic one finds in the Bible cannot compensate for the untruths and immorality upon which the Bible is based.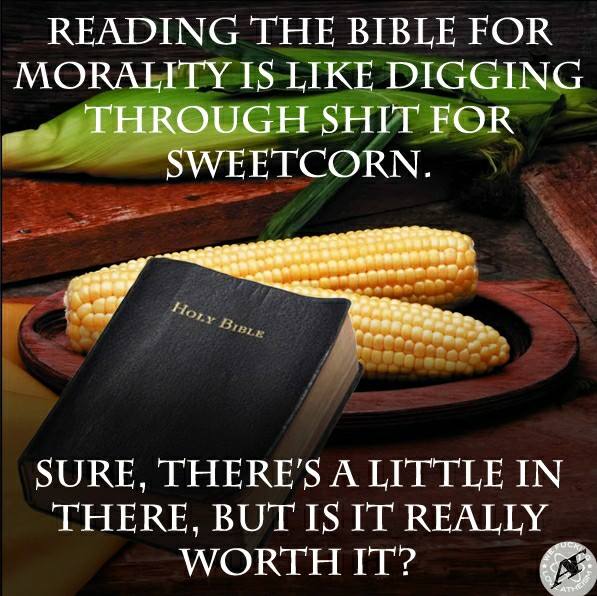 The Bible Doesn't Have All the Answers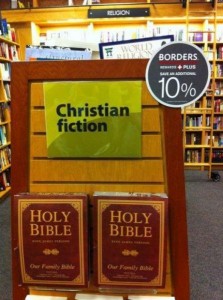 "But if external evidence (in support of the Bible) be wanting, and internal evidence be fatal to the truthfulness of the writings, then it will become our duty to remove them from the temple of history, and to place them in the fairy gardens of fancy and of myth, where they may amuse and instruct the student, without misleading him as to questions of fact."
(Annie Besant, http://en.wikipedia.org/wiki/Annie_Besant)
We won't find all the answers in any book. Even our modern secular laws have deficiencies. We need to rely on our common sense and the impartial opinions of others to decide what is right or best. Some books may help by pointing us in the right direction, and some books are better at that than others. The Bible, a book riddled with inconsistencies, falsehoods and immoral ethics, is the last place we should look for moral guidance.
                                                           Intellectual Dishonesty
"The best cure for Christianity is reading the Bible"
(Mark Twain, http://www.cmgww.com/historic/twain/about/bio.htm).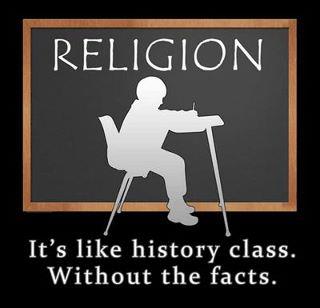 There's no excuse today to not read widely about a topic as important as the Bible. There have been literally thousands of objective and scholarly books written about it over the last 250 years. We only need an Internet connection and an open mind to have access to much of this information.
The most vocal and the highest-ranking church people usually haven't bothered, despite what they claim. They don't have an objective historical understanding of the Bible, so it's obvious they haven't investigated this literature, or they don't admit they have. They haven't put in the effort to learn. It's empty vessels that make the most noise.

I'm sure that deep down, many better-read Christian leaders are sceptical. It must be true that behind closed doors, or in the secret depths of their own minds, educated and intelligent clergy have serious doubts. Yet that doesn't stop most of them earning a living and telling themselves and others they're doing good.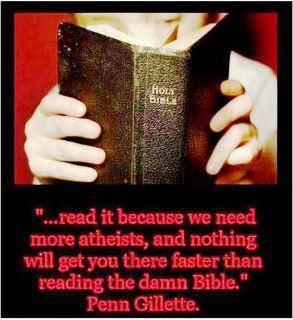 It's quite astonishing that churches get away with promoting the Bible as "God's word." The Catholic Church didn't let the average layperson read a translation of the Bible in his native language for about 1200 years, probably because they were embarrassed by the content.
William Tyndale was burned at the stake in 1536 because he translated it into English. (http://www.tyndale.org/DeCoursey/life.html). In the last 450 odd years the public has been allowed to read it in their own language, but in my opinion most people haven't yet put it in perspective. I hope my writing helps change that.
Churches can't ignore the Bible. No matter how progressive and modern they try to be, they have a millstone around their neck; an obsolete book. If they were to discard the Bible Christianity would become something else, something not Christian, and that would be too big a hurdle for even the most progressive amongst  them.                                                                                                       
                                                       The Bible's Real Purpose…Power 
Authorities in churches usually claim the Bible exists for people's benefit, yet I think it's propaganda promoted by power hungry priests.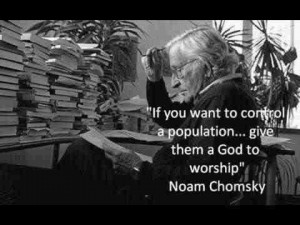 God didn't write it, nor did bona-fide historians, or people discussing what they thought was the truth, or people who genuinely cared about their readers. It was scrawled by spin-doctors asserting their own authority.
They had a similar agenda to people who currently work in advertising agencies, and their writings share many of the features of an advertising campaign. The Bible was written to profit certain groups; it contained little of true value, and its authors tried to appeal to the emotions and dreams of the masses to push a product. It was thought up to promote priests' power over people, and was very good at it, which is the main reason it's survived the passage of time.
The authors knew their market at the time was credulous and superstitious, easily impressed by mythical stories and frightened by threats. The bible is targeted at the timid hoi polloi, the gullible gatherings, the naive little people, the consumers. It's crowd control through creative writing. It's a product of the petty politics of power-hungry people.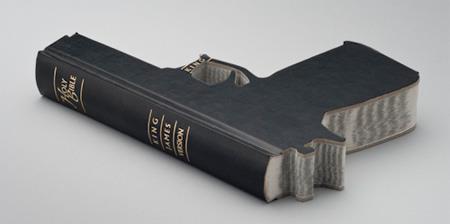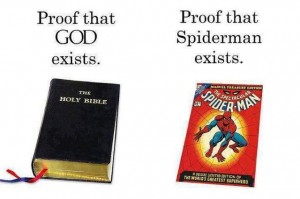 It required no real resources to get results. Talk of gods, miracles, prophets, promises of heaven and threats of hell requires nothing more than confidence and an active imagination to advertise.
Anyone who agrees with me will have a satisfying, empowering realization. The very heart of Christianity, the Bible, has no legitimate authority. It's nothing more than a mountain of superstitious nonsense.
George Carlin – Religion is bullshit.