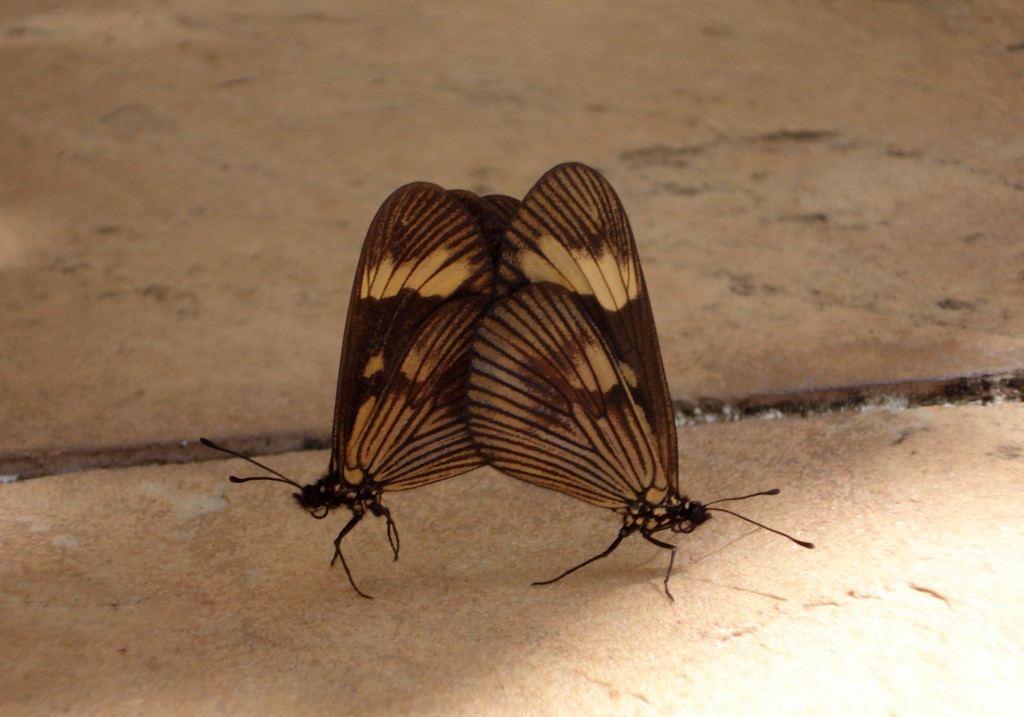 The Bible, Sex and Marriage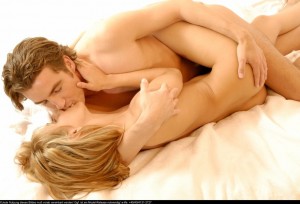 Paul, the author of much of the New Testament, loathed his own sexuality.
"The fact is, I know of nothing good living in me—living, that is, in my unspiritual self—for though the will to do what is good is in me, the performance is not, with the result that instead of doing good the things I want to do, I carry out the sinful things I do not want. When I act against my will, then, it is not my true self doing it, but sin which lives in me…I can see my body follows a different law that battles against the law which my reason dictates…What a wretched man I am! Who will rescue me from this body doomed to death" (Rom. 7:18–24, NJB.)
Poor, pathetic Paul! Deluded with puritanical ideas, he was repulsed by his own libido and miserable. He was a suppressed, toxic little man, ill at ease with himself.
It is no surprise he was celibate:
"I say therefore to the unmarried and widows, it is good for them if they abide even as I. But if they cannot contain, let them marry: for it is better to marry than to burn" (1 Cor. 7:8–9, KJV.)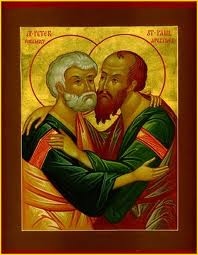 To be single was quite unusual for a Pharisee, as they were expected to marry. I suspect Paul would have had difficulty finding a woman willing to live with him. Or he may have been homosexual, yet ashamed to be, so never admitted the fact. Whatever the case, he quite clearly had a neurosis about sex:
"For to be carnally minded is death; but to be spiritually minded is life and peace. Because the carnal mind is  enmity against God: for it is not subject to the law of God, neither indeed can be. So then they that are in  the flesh cannot please God. But ye are not in the flesh, but in the Spirit, if so be that the Spirit of God dwell in you. Now if any man have not the Spirit of Christ, he is none of his. And if Christ be in you, the body is dead because of sin; but the Spirit is life because of righteousness. But if the Spirit of him that raised up Jesus from the dead dwell in you, he that raised up Christ from the dead shall also quicken your mortal bodies by his Spirit that dwelleth in you. Therefore, brethren, we are debtors, not to the flesh, to live after the flesh. For if ye live after the flesh, ye shall die: but if ye through the Spirit do mortify the deeds of the body, ye shall live" (Rom. 8:6–13, KJV.)
"He wants you to keep away from fornication and each one of you to know how to use the body that belongs to him in a way that is holy and honorable, not giving away to selfish lust like the pagans who do not know God, He wants nobody at all to ever sin by taking advantage of a brother in these matters; the Lord always punishes sins of that sort, as we told you before and assured you. We have been called by God to be holy, not to be immoral" (1 Thess. 4:3–7, NJB.)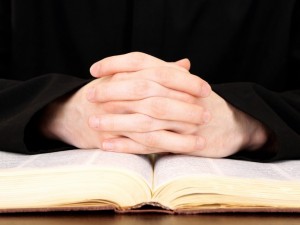 "Yes, it is a good thing for a man not to touch a woman. But since sex is always a danger, let each man have his own wife and each woman her own husband. The husband must give his wife what she has the right to expect, and so too the wife to the husband. The wife has no rights over her own body; it is the husband who has them. In the same way, the husband has no rights over his body; the wife has them. Do not refuse each other except by mutual consent, and then only for an agreed time, to leave yourselves free for prayer; then come together again in case Satan should take advantage of your weakness to tempt you" (1 Cor. 7:1–6, NJB.)
My commentary is almost superfluous. Paul thought sex was distasteful, an annoying but necessary nuisance, like going to the toilet. He implied people should get it over with quickly, so they could get on with praying. He thought people got married so sex was on tap; that a spouse served a similar function as a convenient toilet.
From where did Paul get this sour, jaundiced perspective? He may have been sexually abused as a child, or had erectile difficulties, or been disgusted by his own attraction towards men, or been brainwashed with Platonic ideas about base bodily functions. He may have genuinely thought the end of the world was imminent, so it was better to not reproduce.
Perhaps Paul was perturbed by people's sexuality, because sex was way more interesting than his spiritual profundities. So he tried to control this part of people's lives too.
While most people today quite rightly dismiss this dogma, a sizable minority does not, as preachers still promote it. Consider the psychological damage inflicted on millions of innocent people through their Christian upbringings. All youngsters explore their sexuality; yet the child or adolescent is often told that such behaviors—even thoughts—are sins! The inevitable consequence is guilt and shame. The psychology here was worked out centuries ago. I think the Church's underlying agenda has always been to get people to dislike themselves. When an ego is wounded, a person is easier to control. The virgin Jesus, pure and sinless, comes to the rescue, sins are forgiven, and the Church has conned another customer. The punter is saved from a problem he or she never had in the first place.
This negativity about sex is a filthy stain that is hard to wash out of people's minds once it has taken root. Shame on Churches for promoting this as the word of God!
Sex is a special, natural, wholesome, and beautiful part of life. It is a private affair, so preachers should butt out of people's personal practices.