An Invitation to all Christians
                                        An Invitation to all Christians.
Dear Christian, thankyou for coming here. You are probably a little curious.
Perhaps you are happy and content, yet are interested in a little history told f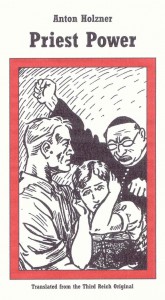 rom a different perspective? If so, welcome!
Or maybe you are a little "browned off" in some ways by some things? I hope you will let me ask you a few rhetorical questions without feeling intimidated.
Do you sometimes suspect you are wasting your time in Church?
Are you tired of being told that a preacher, a priest, a book or a God has all the answers? That you must bow down to them?
Do you ever feel patronised? 
Have you had your individuality, or your sexuality, or your intellect,
suppressed? Do you sometimes feel you have not had your say?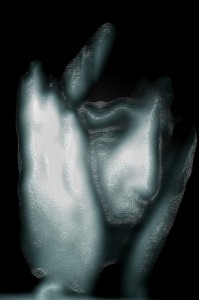 Are you angry you have been talked down to because you are a woman? Have you been told to submit to your husband or your father or some other male authoritarian figure?
Are you frightened of death? Of hell? Have you worried that you won't make the grade in God's courthouse? 
Are you tired of being told that you must have faith, and that one day everything will be fine in heaven?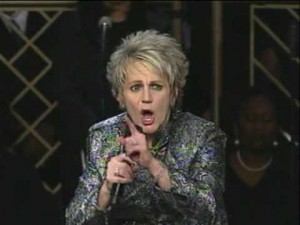 Have you ever noticed that the loudest Christians are always the ones earning the money? That preachers are more interested in your wallet than you? Do you know where all the money given to your Church goes?
Are you tired of judgmental cliques and petty gossip?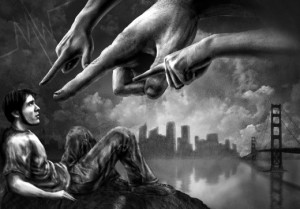 Do you deep down resent being labelled a sinner? Are you annoyed by being told you are guilty?
Are you wondering why that if there is a caring deity with a plan for you, the world is often so cold and unfair? Are you a bit disillusioned with prayer? How often do you wonder whether "he" is really listening? Has it occurred to you that God could be a figment of ancient man's imagination? Or that there is no objective evidence for "his" existence?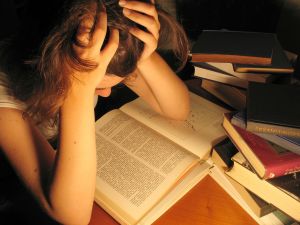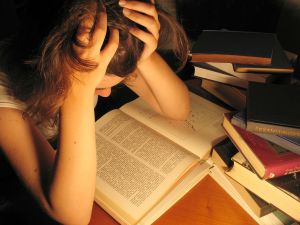 How often do you actually read your Bible, in full chapters, rather than snippets? Do you ever find the Bible confusing or inconsistent, or the ethics described questionable? Have you ever wondered who actually wrote it?
Are you tired of having Bible quotes put forward as answers?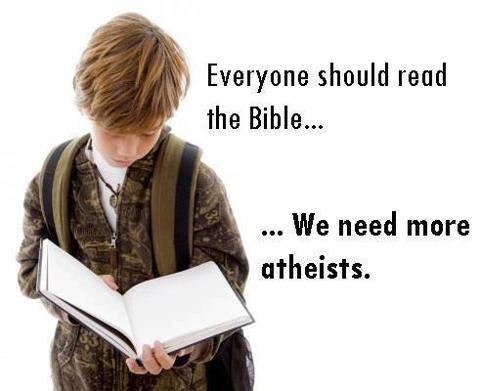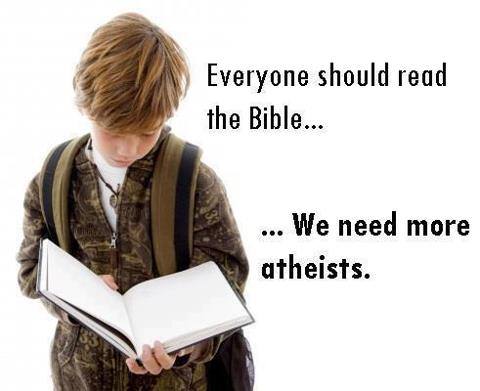 Do you really believe Mary was a virgin?
Who was Jesus? Why he was crucified? Are you sure Jesus rose from the dead? Does it not seem odd that many Jews, Jesus' own people, are still waiting for their Messiah? 
Who was Paul, the founder of Christian theology?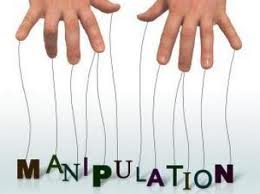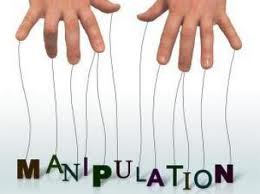 Have you ever wondered why, in the distant past, Churchmen burnt "witches?" Or why during the middle ages Churches did not let common people  read the Bible in their own language? 
Why do people in Churches sing hymns? Who thought up the idea of giving Christmas presents? Chocolate Easter eggs? Why do Churches run schools? Have you some doubts about how to best educate your kids?
Have you suffered from anxiety or depression, and been told the solution is to "read your Bible," be "more spiritual," a "better Christian," "closer to God?" or that you need to "work on your relationship with Jesus?" Are you tired of "tradition?" Are you sick of being indoctrinated with rules and injunctions?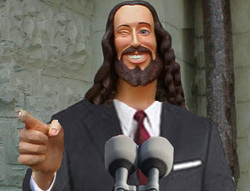 Are you surrounded and suffocated by hypocrisy? 
Have you ever just wanted to stop pretending? 
If you have answered yes to some of these questions, I think I can help you, but I am no guru. The last thing you need is another person claiming they have all the answers. Yet I am someone who has seriously studied the history in some depth, and who is willing to share his conclusions with you.
We (you and me) must discover the nature of things by making a rational examination of Christianity. To do that we need to remove mythological and theological thinking to look at the nuts and bolts of the situation. We need to develop an appreciation of ancient history. We need to discover who originally invented Christianity and why, and then assess its validity in the modern world.
I may, in the fullness of time, help you come to the following conclusion for yourself. Christianity always was, and still is, nothing more than a tool used by authoritative figures to exploit people like you and me. It is my job to slowly and methodically explain to you the reasons why I have reached this conclusion.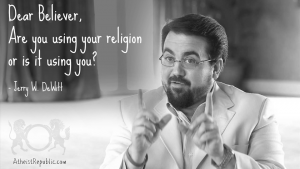 You will need to put in some effort, and be patient, so as to understand the history. That might not be easy for someone who is used to being offered more simplistic solutions. It's best to not chase instant gratification by trying to understand it all at once.
For a start, please read some, or all of my posts. Those posts will raise a lot of questions because much has been left out, yet they should stimulate your interest. Perhaps examine some of the links. If you would like to see the full picture as I see it, get my book, which puts all the pieces of a complicated puzzle neatly together, and includes hundreds more links.
If you can be open-minded enough to patiently explore the history, your doubts, confusion and frustrations to do with matters Christian will melt away. You will then be far more free to be you. To better trust and like yourself. You won't need priests, teachers, leaders, wise men, faith or ancient texts. There will be no more wishful thinking, no unanswered prayers, no dogma to adhere to, and no fear of judgement in the afterlife to worry about. What will be left is just you…but you will not be alone. You will have the tools and confidence to discover a whole world of like – minded friends – other people just like you and me – people facing and dealing with the world in whatever way is best. It is a truly powerful, heart warming, real situation in which to place oneself. You will get there by using your intellect.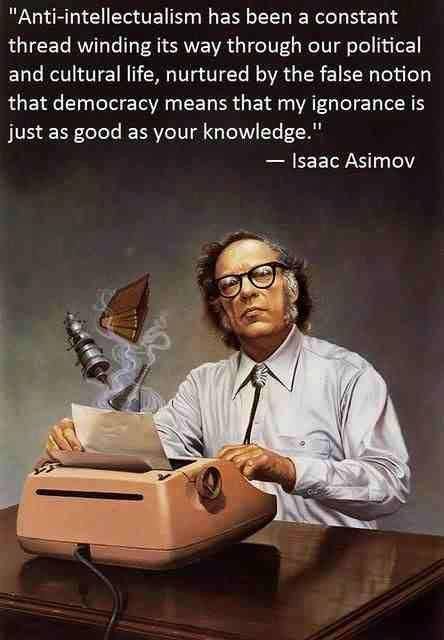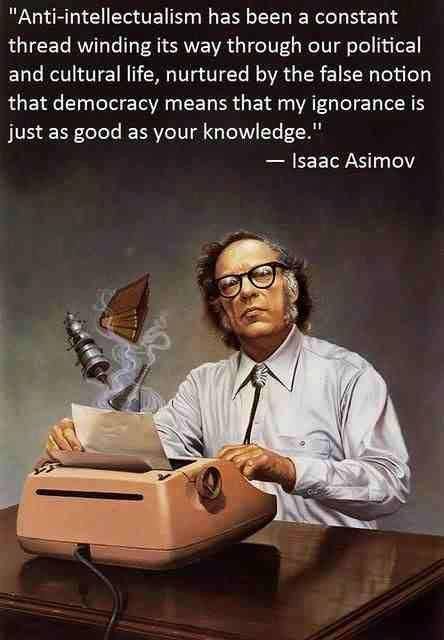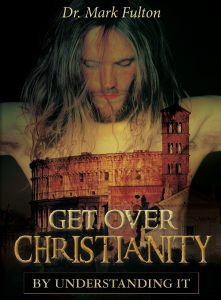 Truth is pure, and knowledge is empowering. You will intuitively recognise truth as you read these pages.
Things happen for those who make them happen. You cannot go wrong, because you can always go back if you choose. I will help open the door for you, but only you can walk through. A self-empowering freedom awaits you! Are you willing to be open-minded, to make a change for the better?
I am confident the information I will share with you will help you get over Christianity by understanding it.